8 tags
7 tags
13 tags
18 tags
13 tags
14 tags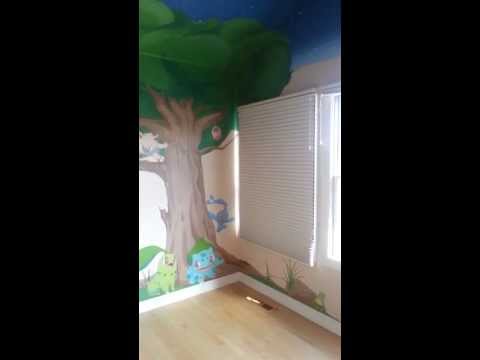 18 tags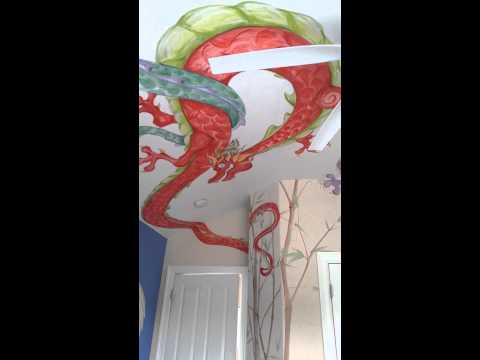 10 tags
1 tag
Watch
Finish up Boomer's portrait
9 tags
13 tags
Preschool Murals - how much is Too Much, how much...
I have been painting murals in preschools for years and I have learned a few lessons…. * Mural Location! - Although you want the kids to enjoy looking at the murals you don't really want them to be able to 'add their own touches'. The best plan is to keep the mural work in the hallways. Classrooms fill up with posters, kid's art, teaching aids, etc etc and turn into...
Pediatric Dentist/ Doctor Waiting Room Decor and...
Are you a pediatrician or pediatric dentist setting up shop. How do you decide how to decorate your office? As a designer, mural artist/ painter, student of developmental psychology, and mom I have some ideas. My wild little four year old is easily distracted and highly intelligent. His pediatrician has a very simple waiting room. The walls are beige, the chairs are colorful and there are a few...
3 tags
40% off Mural Trees
A single oak or maple type tree or a small clump of aspens or bamboo in your child's room, office, powder room or any other room in your home for only $299.00. Contact me before March 15th 2013 and get the special price of $299 for a mural that would normally cost over five hundred dollars. Your tree will be 100% unique and custom designed to fit your room. Limitations do apply. Some...
"To draw, you must close your eyes and sing"...
I have been thinking quite a lot about what makes someone a 'good' artist of late. My son and his 'girlfriend' (both age 4) were drawing the other day. Both prefer colored pencils to crayons, both have artist moms, and both love to draw. There are mighty differences however. S (the girl) draws tiny, beautiful figures with appropriately sized arms, legs and heads. C (my son)...
Ugly Painter/ Designer Communication Story #1
Artists…. Don't Let this Happen to You. The first time I worked with an interior designer was ten years ago and I allowed a very experienced designer to manipulate and take total advantage of my ignorance. The work I did for her was my first real 'decorative paint' work. I was grossly undercharging and she did not let me know. The second home I worked on for her was a spec home. The...
6 tags
Rules for Mural Artists when Working with...
Because every situation is different it is hard to simplify but here is my attempt at a few rules of thumb for the muralist and decorative painter… Michelle's Rules for Mural Artists when Working with Designers: • The client is always right… then the designer is always right. (I only get to be right if my vision matches theirs). • Designers and clients are most right when they ask for the...
4 tags
Working Artist Mom.... some days that's more...
The past few months have not been good 'tumblr' months for me. Looking back I have only posted a few things. It turns out that the busier I am with work the more I post. Which is weird because how do I have time??? My October-December 2012 were slow. Not without work but, slow. Home was crazy. It seems that whenever work slows to a point of my being able to focus at home, home gets...
9 tags
6 tags
What are some of the best murals in the world?
Answer by Michelle Goodman-Vander Houwen:This is a crazy difficult question to answer as the word 'mural' describes so many various things. Cave paintings are murals, Michelangelo's Sistine Chapel ceiling is a mural, frescoes such as da Vinci's 'Last Supper' are a type of mural. As an artist and muralist myself some of my favorites by contemporary masters are...
10 tags
8 tags
What's Next .... Murals, Portraits... Challenge...
I have been thinking. The past year has been full of many great mural projects. I had the extraordinary opportunity to paint for Bob and Judi Newman who many would argue (without much opposition) are Colorado's greatest art philanthropists. I did two projects for them (a mural and a dome) and they, their designer, architect and builders were all thrilled with my work.  I received the...
13 tags
8 tags
7 tags
8 tags
7 tags
8 tags
9 tags
9 tags
3 tags
So, You Want to Be an Artist When you Grow Up.
A friend recently told me that she used me as an example of why a young friend of hers should go to college to become an artist… I cringed a bit. I have been trying to organize my thoughts on the subject ever since. Some people can make it work but for most being an artist means a life time of financial struggle. Beginning that struggle with tens of thousands of dollars of dept seems like an...
I Love Pinning... come join me. My boards are full... →
7 tags
7 tags
This mural subject or that mural subject... not...
I often have clients who want so much to personalize their kid's rooms that they ask me to combine mural subjects (since little Joey has many likes… why not paint them all). Sometimes this works but most often the room would have been better if we had kept things simple.  I recommend keeping your murals simple for a few reasons.  First, your child will change. Give Joey's...
8 tags
9 tags
Think Outside your Wall (aka 'box')
Murals do not have to be framed by the corners of your room and mine, very rarely are. Corners are an easy to conceptualize stopping point for a mural but this is, quite literally, 'inside the box' thinking. For some of us it is more visually pleasing to have clean edges to a mural but I would still recommend avoiding corners. Even with boldly colored accent walls I find it more...
11 tags
9 tags
DIY Murals by Numbers
Paint by Numbers Murals… why not…    they look great right? Here are a few tips that might help. They can make a phenomenal community project. They can be made from old paint by number craft templates, from licence plates, or any other posterized image you can get your hands on. But, they are not as simple as they look. The hardest parts, for a amateur, would be picking colors,...
6 tags
8 tags
6 tags
7 tags
11 tags
6 tags
Decorative Painting/ Mural Pricing... .
There is a fellow mural artist in Denver with whom I was working on a project recently. Our projects were separate but within the same home. I have been finished for over a month, the house is finished but this artist is not. The home owners are frustrated and the general contractor is furious. Add to this the fact that this artist never put a bid together (although she was asked to repeatedly)...
11 tags
3 tags
The word 'Mural' describes more than you think... →
9 tags